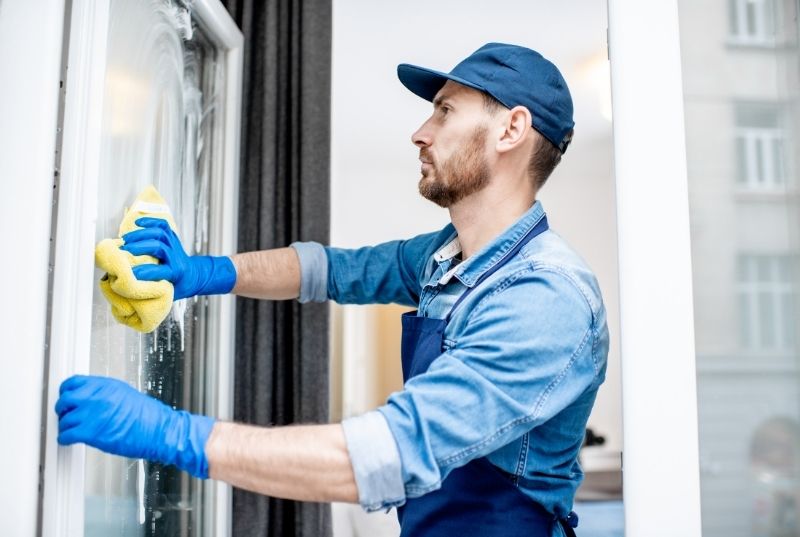 Experts in deep cleaning in the Toowoomba region, QLD
It's no secret that a clean home contributes to a healthier, happier lifestyle. Not only will deep cleaning make your home look and feel better, but it can also improve your mental health. Cleaning is a great way to de-stress and can help you get organised. But with the demands of work, family life and other commitments, daily housekeeping can often fall by the wayside.
That's why you must take the time occasionally to do a deep cleaning in your home. Deep cleaning will remove dirt, dust and allergens from every room in your house. Still, it can also help to restore its beauty and create an inviting atmosphere for relaxation or entertaining visitors. This blog post provides detailed tips on performing an efficient yet thorough deep clean of your home to maximise your health and comfort potential within your living space.
The benefits of deep cleaning your home
Deep cleaning refers to more thorough cleaning than your regular daily housekeeping. Regular vacuuming, mopping and dusting remove dirt from surfaces in the home, but it does not necessarily eliminate allergens or deep-rooted grime in hard-to-reach places. Deep cleaning is crucial because it offers the following benefits;
Enhanced air quality: Cleaning out dust, dirt and mould from carpets, ducts, vents, and other areas can help improve the air quality in your home. Cleaner indoor air helps to reduce allergies and asthma symptoms.
Sanitised surfaces: Deep cleaning techniques remove bacteria, germs and viruses that may have built up and are not removed through surface cleaning. Cleaning your home using professional deep cleaners can help ensure it is genuinely sanitary.
Improved aesthetics: Cleaning out grime from hard-to-reach places has the same effect as general tidying – it makes your home look more presentable and appealing. Cleaner floors, surfaces, and walls can instantly bring a sense of organisation to your home.
More time: Cleaning professionals are experienced with deep cleaning techniques and can get the job done much faster than if you were to do it yourself. Using professional cleaners for deep cleaning tasks frees you more time to focus on other areas in your daily life. You can call toowoomba cleaners today and get streted on deep cleaning your space
How to deep clean your home
Deep cleaning is an intensive task, but there are specific steps you can take to ensure the job is done correctly and efficiently.
1. Clean high-traffic areas first – Start by cleaning any high-traffic areas in your homes, such as hallways, stairs and living rooms. Cleaning these spaces will help to make them look cleaner and more inviting overall.
2. Cleaning walls and ceilings – Cleaning your walls and ceilings will help to eliminate any dust or dirt that has been building up over time. Taking the time to do this will make a massive difference in the long-term cleanliness of your home.
3. Clean floors – take some time to mop or vacuum any tiled or carpeted areas. Cleaning the floors will help to make your home look cleaner and more inviting overall.
4. Clean windows – Cleaning your windows makes the rooms brighter and more inviting overall. Taking the time to do this will also help to reduce allergens and dust in the air.
5. Clean bathrooms – Cleaning your bathroom is essential for keeping it sanitary and free of germs. Cleaning the bathtub, shower, sink, toilet, and other surfaces, such as tile floors or walls, will keep your home looking cleaner and more inviting overall.
What to do if you don't have the time or energy to deep clean your home
Deep cleaning can be intense and time-consuming. If you don't have the time and energy to deep clean your home, consider hiring Cleaners Toowoomba to help you out. Professional cleaning services can be a great way to get the job done quickly and efficiently while ensuring everything is thoroughly cleaned. Cleaners Toowoomba can provide the materials and expertise needed to deep clean your home from top to bottom.
How often should you deep clean your home?
Deep cleaning is recommended at least once a year. Spring is the perfect time to do this, as the weather gets warmer and the days become longer. Cleaning during this season will give your home a fresh start for the rest of the year. Of course, if you feel your home needs to be deep cleaned more often than once a year, it's perfectly acceptable.
Deep cleaning can also be done in cases where you are moving out, renovating or want to give a special touch to your home.
The best way to keep your home clean and organised year-round
After a successful deep cleaning session, it is essential to maintain your clean home by following these tips:
- Clean as you go through the day. This means that after each task, put away items back in their designated spot and wipe down surfaces with disinfectant wipes.
- Ensure to vacuum, sweep and mop weekly.
- Clean your sink and toilet regularly.
- Clean windows and mirrors every two weeks.
- Clean air ducts and vents when necessary, as this will significantly improve the air quality in your home.
- Use professional cleaners like Cleaners Toowoomba to deep clean your carpets at least once a year to remove stains and dirt buildup.
Contact Toowoomba Cleaners today and get started!
Deep cleaning is a great way to get your home spic and span. Cleaning your entire house can be a daunting task. However, following these simple tips will make your home sparkling in no time. Cleaners Toowoomba is the expert in deep cleaning and can help ensure that every nook and cranny of your home is thoroughly cleaned and sanitised.
By choosing cleaners toowoomba, you can rest assured that your home will be deep cleaned and sanitised from top to bottom. Cleaners Toowoomba uses advanced cleaning solutions to make sure all dirt, dust, germs, bacteria, and allergens are removed from your carpets and floors.
Not only does this help keep your home looking its best, but it also helps eliminate the spread of illness and disease. Cleaners Toowoomba also has a range of professional cleaning services that can be tailored to meet your specific needs.